Episodes
Series 2 Christmas Special: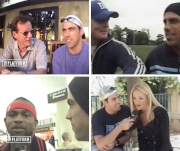 A special episode to wrap up Season 2... A look back at a crazy story featuring super star Actors... Sports stars and even porn stars... We go around the globe.... LA, NY, Dublin and London... People, places, stories and faces.
Series 2 Episode 12: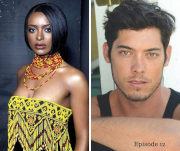 A not to miss episode, our last episode of Season Two, we begin with the first African descendent to represent Australia in a beauty pageant
Kimberly Gundani
, we are then joined by former football player turned actor and singer Matthew Knowles, and to finish off Toggsy gives us a trip down memory lane, showing the highlights of the season that was.
Series 2 Episode 11: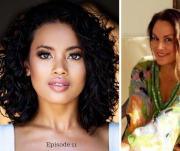 Be sure to tune into Episode Eleven this week for two fascinating stories. We begin with
Noodle Simone Green
who joins us to share one of the most inspiring stories you will ever hear on television, the story of her finding her birth mother in Thailand. To take us out we are also joined by
Gweneth Lee
via Skype, a woman who doesn't live an ordinary life, a mistress who gets paid for people to worship her feet.
Series 2 Episode 10: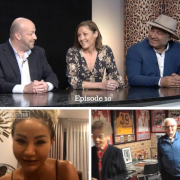 This episode is packed with variety and some fun stories... First up we meet one of our sponsors, Samuel Nadde from
PropertyDirectAu
. He's joined by
Richard Stockman
and
Jaquelyn Muller
from
SEN Radio
.
We then Skype Bangkok and meet model/fashion designer
Mia Irin Tamasirawat
... Very cool lady and super fun chat.
We also look back on some of the funniest moments with Warwick Capper and his parents Wally and Nancy... Comedy gold.
Series 2 Episode 9: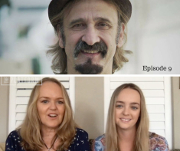 If you have dreamt of making film or television then be sure not to miss this episode.
Toggsy takes to Skype again to interview some truly inspirational and gifted self-starters.
We begin with Hollywood actor and director
Stan Harrington
who tells us his tough times starting up in LA, and we finish with
Anna Water-Massey
and daughter
Cleo
who's show
Stage Mums
now features on Channel 11.
Both are amazing and inspirational stories, showing is possible if you are determined enough to succeed.
Series 2 Episode 8: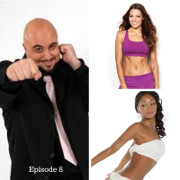 Another not to miss episode of The Platform tonight,
Michael Schiavello
aka 'The Voice' makes his season two return to tell us about his new his new escapades, and Toggsy takes to skype again to interview two inspirational women Australian Muay Thai fighter and model
Lilian Dikmans
, and Michael Jacksons back up dancer from the 90's
Yuko Sumida
Series 2 Episode 7: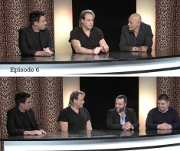 Boom Crash Opera had so many hits and the man belting them out was
Dale Ryder
. Great fun to have him in the studio for a chat about the glory days and the current things he's up to. We play a few of the tracks and get the stories behind the songs. We're also joined by show sponsors Huss from
Carllision Body Works
and Rabee from
RSCHASE Lawyers
.
Series 2 Episode 6: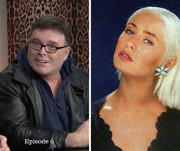 Great fun to have Sean Buckley on the show tonight. Sean's the boss of
Ultra Tune
, one of our sponsors, and he shares his story of building up the company, the Ultra Tune girls, and working with Mike Tyson and Charlie Sheen. We also Skype France to catch up with
Wendy James
from Transvision Vamp. A must see interview as she's not overly impressed with Warwick's boasting haha.
Series 2 Episode 5: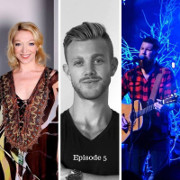 Be sure not to miss this weeks episode of The Platform, the show is jam-packed with inspirational guests, including former casting director now Hollywood life coach
Lilly Dawson
, young Australian entrepreneur
Dave Nelson
, and life-saving musician
Zach Williams
.
Series 2 Episode 4: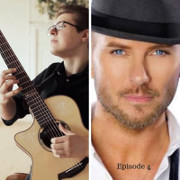 Tune in this week to see two incredible musicians tell us their unique stories, Russian guitarist
Alexandr Misko
and 1980's pop sensation
Matt Goss
.
Series 2 Episode 3: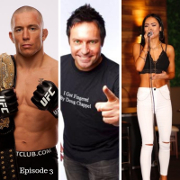 Be sure not to miss another fun episode of The Platform!
Rosanna Faraci
is back and she brings along an exclusive interview with champion UFC fighter
Georges St.Pierre
. Australian Comedian
Doug Chappel
drops by to share his unique story, and former X-Factor singer
Sheralyn May
makes a welcome return to the panel to perform another powerful ballad.
Series 2 Episode 2: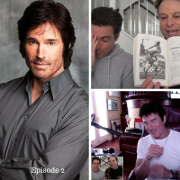 What do you get when one of the worlds biggest TV stars gets interviewed by Warwick Capper?... Absolute comedy gold.
Hilarious viewing watching Warwick get to chat with the only person he loves more than himself... The one and only
Ronn Moss
.
The Ridge Forrester in many peoples eyes. Some great stories.
Series 2 Episode 1: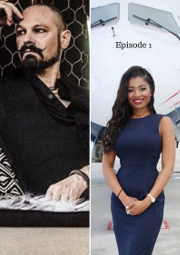 Kicking off our new season with Brian Canham from the ledgendary
Psuedo Echo
. We also cross via Skype to the Bahamas and meet up with viral sensation and airline boss
Rexy Rolle
. Some great stories to kick things off.
Series 1 Episode 10: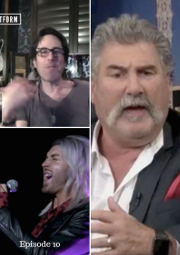 We round out the season with an AFL Legend. The one and only Dipper from the Hawks. We also have Toggsy and Warwick on Skype again, this time with former Matchbox Twenty guitarist Adam Gaynor and musically we hear from local singer and former X Factor star Zebulan Howell.
Series 1 Episode 9: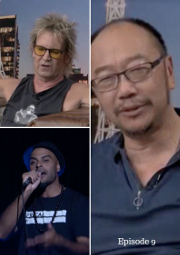 The variety continues in this Ep with Tony Ayers, one of the bosses of one of the biggest Production companies in Australia with Matchbox Pictures. Brian Mannix, the man, the legend from Uncanny Xmen and musically we'll hear from former 1200 Techniques front man N'fa Jones.
Series 1 Episode 8: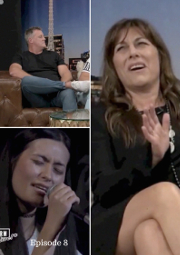 Angry Dad has millions of social media followers and he and the boys join us on the couch. We also have one of Australia's favourite's and Chantoozies songstress Ally Fowler is here and musically we have one of the break out stars of The Voice in Kiyomi.
Series 1 Episode 7: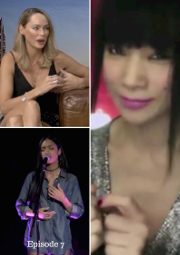 This week Model and Author Cassie Lane joins us for a chat. We also have Chinese Superstar Bai Ling via Skype with Warwick and Toggsy and musically we get to introduce an incredible talent in Sheralyn May.
Series 1 Episode 6: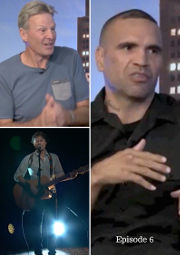 Huge week on the show. World Champion boxer and former NRL star Anthony "The Man" Mundine joins us on the couch. We've also got Footy Show superstar Sam Newman stopping by and musically we'll hear from Powderfinger's Darren Middleton. Jam packed goodness.
Series 1 Episode 5: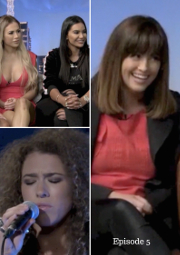 In this episode, we interview Nicola Charles, the Ultra Tune actors, and a special performance by Tanya George.
Series 1 Episode 4: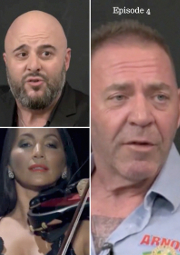 This week, we talk with Michael Schiavello, Tony Doherty , and a beautiful performance by Sally Cooper.
Series 1 Episode 3: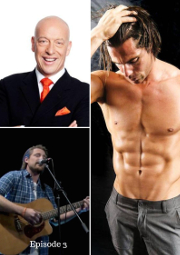 Guest interviews this week with Darren Sutton, Max Markson, and a live performance by Timmy Knowles.
Series 1 Episode 2: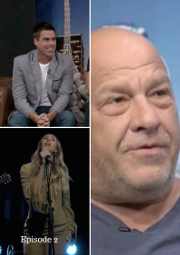 This week on The Platform, we interview actor Tony Nikolopolous, The Platform creator Toggsy and singer Chloe Maggs (Eurovision contestant). See Warwick Capper get up to his usual antics and Rosanna Faraci chat to fellow model Justin Lecko.
Series 1 Episode 1: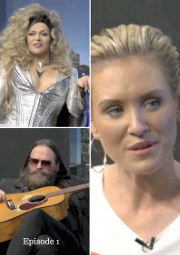 Welcome to The Platform - interviews with AFL legend Warwick Capper, model-turned photographer Rosanna Faraci, Australian actor Nicky Whelan and Electric Mary frontman Rusty Brown, with a special acoustic performance by Rusty Brown.